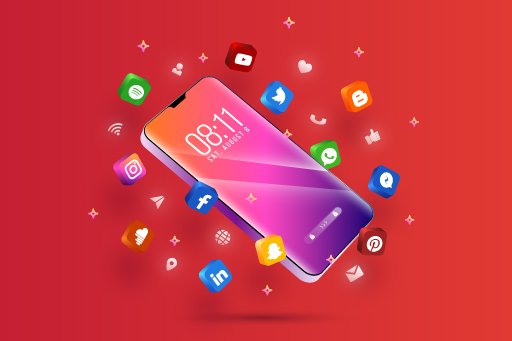 February 18, 2022

admin

0
Given how digital the world has gone and how the online marketplace never seems to close, business owners find themselves in need of an avenue to connect to their customers at all times. A website is great for this. But, the most favorable option is a mobile app — a mobile app is a must-have for any medium or large-scale enterprise in this age.
Most business owners already realize this. Therefore, the market has been saturated with thousands of mobile apps that are painstakingly similar and perform nearly the same functions.
Now, given this amount of saturation in the application development business, how does the average business owner who wants to develop his mobile application for his customers stand out from the crowd? How does he get ahead of his competitors?
Thing is, there are certain unique features that your mobile application must-have if you want to appeal to the market better. We at Tezza branded solutions care about your business, so we've put together a list of 8 features your app must have to make it wonderful.
1.     Targeted push notifications
Push notifications are a great way to drive user retention and reengagement. It enables you to have direct correspondence with the users of the application. When coupled with an insight into the users' behavior, they could enable you to push upselling and cross-selling campaigns to your users as well as notify them of the availability of some certain product or service. This will make the conversion of clients easier for you.
2.     Data Collection opt-out
At first glance, this sounds like a great disadvantage as you wouldn't be able to study the users' behaviors and develop campaigns to target them. But, it's important to note that most people value their privacy and would not consent to their information being collated. Doing that without their consent can make them distrust you and that's bad for business.
3.     Call back Functions/chat support
This is one of the most important features a mobile app should have in the modern age. You have to integrate a way for your customers to resolve any problems they might encounter while using your app.
It's nearly impossible for your app to be flawless; even if it's from your users' end, There's always one problem or the other to resolve. Despite this, customers need to know that they can rely on you to solve these problems for them. Your company's image would thrive on good reviews.
4.     A How-To section
While developing your app, it's normal to want to integrate as many features as possible. Usually, this is a sensible strategy, but the downside is that the user drowns in feature upon feature and might get confused trying to navigate through them all.
Apart from getting an easy-to-use interface, it is also important that you provide a section to help your users learn how to navigate your app.
5.     Battery Preservation
People want apps that have lots of cool features that they can use 24/7, but the many features put a strain on the battery of the mobile device. Your business needs to put the users' preferences in mind and build a unique application to implement solutions and also sustain battery life for the customers.
6. Multi-factor authentication
Passwords are great, but they are not as secure as they used to be. There's nothing as important as a guarantee of security from an app. Therefore, every business application must integrate multi-factor authentication to validate user access.
7.     Feedback system
Also, you must provide an avenue for users to air their views of your app. You can benefit from this by taking note of their complaints and correcting them. This way, you improve your services and they feel heard and respected as customers. This would help you foster a lasting relationship with them.
8.     User-friendly and responsive interface
A responsive and user-friendly graphical interface is a must-have for any application that expects its users to interact with the app easily. The interface has to appeal to the users and make navigation easy.
Final words
If you want to build a fantastic app for your business that integrates all of the features above, contact us at once! We work with a team of professionals and offer seamless technical services.