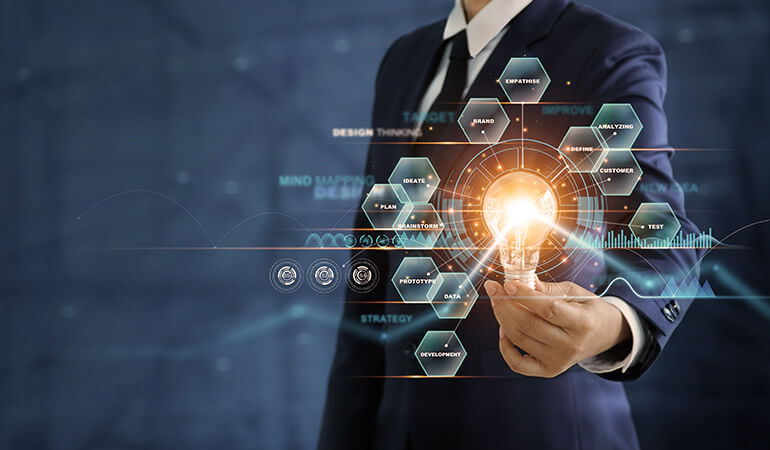 December 24, 2021

admin

0
What is a Digital Product?
A digital product is any software product or service that offers benefits to people. Examples of digital products include music files, e-books, digital images, web templates, mobile apps, websites et cetera.
A digital product is any product that can be stored electronically in a file. They are also sometimes referred to as electronic goods or e-goods.
What is Digital Product Management?
Digital product management is a function within any organization that deals with the development, forecasting, planning, business justification, pricing, and marketing of new digital products or products throughout the product's life cycle.
We at Tezza Business Solutions understand the importance of Digital Product Management. That's why we have put together a comprehensive guide to help you understand what DPM is about.
Digital Product Management: The Experts
Due to the complexity of works and projects, every medium or large-scale enterprise requires digital product management to help them manage and keep track of things.
Hence, they hire professionals who specialize in managing digital products. These specialists are referred to as digital product managers.
A digital product manager guides and oversees a product throughout the entire product life cycle. This role, though diverse, is usually to drive a product from a mere idea in the head to success in the market while paying crucial attention to what the end-users want and need.
Essentially, a digital product manager is responsible for all products which may include application development, e-books, or just any product that may be stored electronically.
Skills Required for Digital Product Management
To become accomplished as a digital product manager, certain skills are of utmost importance. They include:
1. ANALYSIS AND RESEARCH: The product manager must incorporate into his plans the wants and needs of the customers. The competent product manager does this by gathering data on what the users want.
This could be done by organization surveys. Even after doing this, the product manager must then have the skill to turn this gathered data into useful insight that would help him tailor the customers' needs into the products.
2. STRATEGIC PLANNING: Another important skill a DPM must add to his belt is the ability to plan strategically and effectively.
This encompasses the ability to see the bigger picture, planning long term, and thinking outside the box. Great command of these skills would help the digital product manager in setting plans and goals for his/her multi-functional team.
3. UNDERSTANDING USER DATA: Since the digital product manager works with digital products, it is comparatively easier for him to gather data on how customers relate to products and how their opinions change in real-time with the changes made to the product.
Hence, it is of utmost importance that the DPM knows what to do with this data. That's called product analytics. They must be well versed at understanding this data and then making use of it in favorably modifying their products.
4. RAPID DEPLOYMENT: Customer wants can be fickle. Hence, the digital product manager must move with them.
That is, they must deliver functioning products to their customers as frequently as their customers demand them.
A strategy that helps modern digital product managers accomplish this is the agile principle. This principle helps the DPM push working updates or products on short timescales and frequently.
5. COMPARTMENTALIZING: The fundings available to a product manager are not infinite. So, not only must he just gather end-user data, but he must also prioritize and effectively manage finances.
He can do this by deciding which products have better prospects and is within the budget and time.
Some of the more general skills that the product manager should have include: active problem-solving skills, keen attention to details, an empathetic mindset, ability to remain calm and level headed under stressful situations, good at multi-tasking, excellent negotiation skills, and the ability to learn new skills and technology fast.
Responsibilities of a Digital Product Manager
Furthermore, it is pertinent that the DPM must have workable knowledge in areas such as computer science, business, administration, and most importantly user experience and interaction.
Generally, these are the responsibilities of a digital product manager.
Performs market analysis.
Perform competition analysis.
Performs product analysis.
Facilitates the development of new and existing digital products.
Discovering market needs and trends.
Coming up with products that solve the observed market needs.
Coming up with a product strategy.
Implementing the strategy.
Bridging the gap between the end-user and the company.
Create market launch concepts and ensure the products reach their maximum potential
Indeed, getting a competent digital product manager is the best decision any medium or large-scale enterprise can make.
Reach out to us and let's get you started on your way to launching all your digital products to successfully!