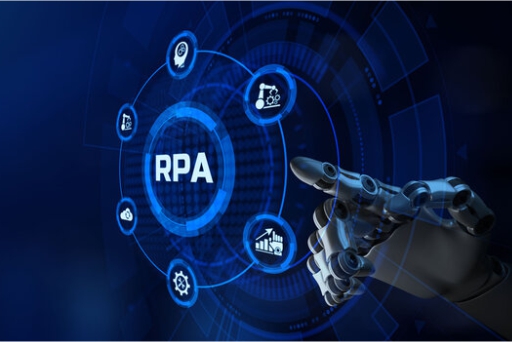 November 13, 2021

admin

0
The last few years for both the business and technology industries have seen a gradual change in work and production methods. Organizations ranging from digital marketing agencies to software testing companies and even startups are now switching to a more robotic and automatic work-frame with mind-blowing results.
However, there are still enterprises out there that do not know and understand the effectiveness of robotic process automation and how much it can benefit them. In this article, you'll be introduced to the numerous advantages of employing a more automated work system for your business or enterprise.
Below are a few benefits that your business stands to enjoy if you use Robotic Process Automation.
Enhanced Productivity
Robotic process automation can go a long way in helping you push the borders of productivity for your brand. An interesting example of a company that leveraged this resourceful technology to transform their business systems and achieve substantial success is the Scandinavian Logistics Partners, otherwise known as Scanlog.
According to a Business Wire report, the company adopted am automated process to improve its order booking process. The results, as expected, were extraordinary with the company reducing the Average Handling time (AHT) per customer order from 4 minutes to 20 seconds!
It wasn't a surprise when Scanlog achieved a 15% Return on Investment within two months simply because of a decision to automate just one process. Now, imagine the huge dividends that await you from automating several aspects of your business.
It Reduces Manpower Costs
Automating your business processes also helps you miniimize manpower costs as robotic software cost way less than the sum required to hire and manage full-time staff across various departments. Imagine the percentage of costs your business can get rid of after replacing some of your work processes with RPA.
It Eliminates The Risks of Human Errors
Humans are naturally prone to mistakes in the execution of their tasks and responsibilities. You can prevent all that entirely with a robot that can do the job at higher efficiency and speed than a human employee.
Perhaps a classic reference would be more educative. A 2008 whitepaper from IDC found out that human error costs the average multinational organization an estimated sum of $62.4 million per year. Imagine such losses occurring as a result of minimal and trivial mistakes that one robot can prevent.
You can reduce the probability of your business suffering similar losses with the use of robotic process automation. As long as the software is free of bugs, incorrect data, and programming errors, it can handle the process faster and more accurately than the average human employee!
It Grants Your Business More Flexibility
Depending on the needs of your business, it is easier to make changes to your business work model with the aid of robotic process automation without suffering a crash.
You can decide to increase production to match market demand and trends or even cut off certain costs or operations. This is in addition to the fluidity it offers in restrategizing and making massive adjustments to your company's work systems.
It Shifts Your Brand From Labor-intensive To A Technology-centric Business
Using robotic process automation brings a gradual change into the work frame of your brand. Your brand slowly transforms into a more technology-centric business, thus enhancing its efficiency and productivity.
An efficient work system makes it easier for your business to make more profit and also boosts your brand's reputation. When your customers are constantly satisfied, they are bound to return, and most times, they never come back alone.
Conclusion
It would be to your disadvantage if you do not begin to incorporate more automated processes into your business work-frame. Just think of how much progress your business will make with reduced manual processes.
We are at a phase where automation are gradually replacing the administrative method of production and business management. It would only be wise for brands like yours to harness technologies like robotic process automation and renovate their operations from labor-intensive to a more technology-centric model.
Are you ready to embark on the journey of equipping your business with all the RPA that it needs? Feel free to contact us, and we'd be delighted to help out in the best way we can.