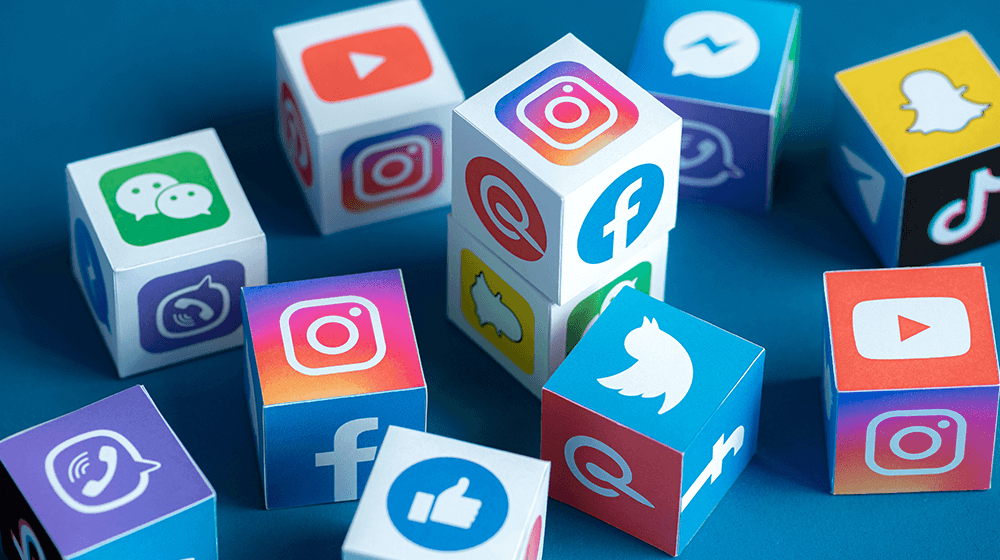 As a brand seeking wholesale growth and popularity, it is crucial that you maximize the full potential of social media platforms. There are over 4 billion active people on social media, and the last few decades have shown that the best place for any business to reach its target audience is through social media.
However, due to increased competition and other factors, pushing your brand out there has become challenging and tasking. Therefore, brands must not only stop at being present online, they must also have good content to boost engagement as well as robust strategies to place them ahead of their competitors.
To help you make the best advantage of social media, there are various social media optimization techniques that you can use to develop, build and sustain your social platforms. So, let's explore them together!
Keyword Research
Keyword research proves to be one of the essential requirements and is very useful when engaging SEO. Keyword research involves searching for specific words used by your target audience on search engines. When a person uses those keywords, your website or online platform will fall among the top results.
Taking a grip on keyword research can also serve as a pointer for content creation, understanding your target audience better, and providing insight Into the needs and demands of your prospective clients in the industry.
Profile Optimization
In life, you are treated the way you are perceived. The same applies to profile optimization. Your company page is the funnel by which visitors will perceive your brand. Hence, it is essential that your brand's page represents your brand correctly and gives off the right image of what your brand stands for.
Creating the right profile might look easy, but most brands fail woefully in that regard. In building an appropriate profile for your company's page, here are a few things you should consider and pay attention to;
Profile picture and logo: Ensure that the profile picture of your company page has a presentable logo to help you sustain identity and build brand visibility.
Username: Be intentional to ensure that all social media handles of your brand have a consistent username to enable clients to find you easily.
Bio: Your company's bio gives the user an idea of your company's purpose and focus. Hence you must ensure that you use appropriate keywords or include a link to the business' online platforms.
Utilization Of Social Influencers
The use of influencers has become a popular method for brands to gain visibility easy especially for startups. Consider seeking supports from social media influencers and bloggers whose contents are viable enough for your brand's niche. Get them to use your products and provide reviews and mentions. You can even hire them as brand ambassadors to give your brand the voice it deserves.
Substantial Posting Schedule
Remember the popular maxim, "the early bird gets the worms?" Yes, it's also applicable in social media optimization. Research has shown that posting on Facebook (3-10 weekly posts) LinkedIn, (2-5 weekly posts) or Twitter, (5+ weekly posts) can be very effective in helping you grow your brand's online platforms.
Hence, you must be consistent in updating your brand page. However, you must also be careful enough to ensure that you do not post too frequently. The best way to prevent this is to maintain a posting schedule continually. Think of it as having a timetable for lunch, breakfast, and dinner every week.
Content Optimization
Stale or repetitive content on a brand's page will repel engagements. Consumers will unfollow a brand on social media with repetitive, unrelatable content and excessive posting. This is the reason why you must ensure that you put out fresh and engaging content or curate content from other sources that will keep your followers and consumers on your page! It's not enough to run ads. What will keep your consumers after the ads get them?
Catchy Headlines And Hashtags
Catchy headlines are like mouse traps; they'll never know till they click. A lot of reasons are behind a viral tweet or post on Facebook. If your brand must get engagements from your target consumers, you must learn to do the same. Use stunning headlines that are captivating enough to get the attention of your consumers as fast as possible.
And there are hashtags. Hashtags are also essential as content and can provide mind-blowing results when implemented appropriately. Hashtags make it easier to give visibility to your posts and are also fantastic to use. Whether the platform, Facebook or Instagram, there are tons of hashtags that you can integrate into your content to get the best results.
Bottom line
It would not be brilliant to decide not to take advantage of social media in this age. Using social media opens up diverse possibilities of success for your brand when utilized correctly. With social media optimization, you can change the implementation technique for your marketing strategies and get the engagement and visibility that your brand deserves. And it's better when an expert does the job.
One of the best ways to implement social media optimization to a growing brand is to let an expert get the job done on your behalf. As a brand with over 20 years of experience in Software Development, Software Testing, Digital Solutions, and Quality Assurance, we can bring your brand into the limelight! Working in conjunction with our clients, we create and implement result-oriented personalized solutions. Do send us a message today!