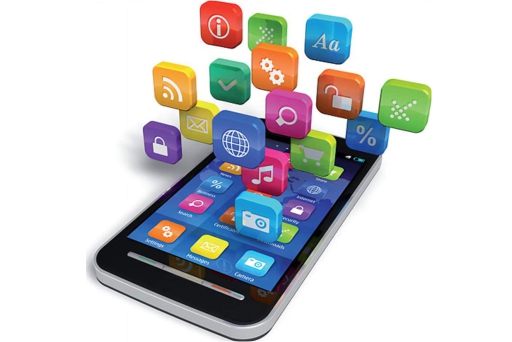 December 24, 2021

admin

0
After a challenging year with little or no rest, the holidays are the best time to pack your bags, strap on your boots, book that ticket, and go have fun!
The stress of planning a trip itself is discouraging; you have to think of how to squeeze ease, comfort, and safety into pleasure.
You're just stuck wondering where to go, what the climate is like, what to go with, where to stay, currency exchange rate, amongst many other neck-breaking things. Imagine getting answers to all those questions with just a few clicks on your phone. Sweet relief, isn't it?
We at Tezza understand the importance of rest and fun after hard work, and we have put together a list of apps that can make your holiday a success before you even leave your house.
Here you go!
If you're thinking about camping out, backpacks and all, Geosure is for you. It provides real-time safety information generated directly from government organizations and local authorities, and it's easy to understand and navigate through.
Also, it provides a gender-specific, data-rich evaluation of your environment, alerting you of how safe you are when touring.
This app provides financial safety when you're planning your trip. It provides mid-market currency exchange rates for you, so you don't get cheated in the black market.
It also has tools for calculating your travel expenses. It offers safe, fast, and secure transactions all over the world, with measures like transaction trackers put in place to ensure that your transactions are seamless.
It's user-friendly; you can check live exchange rates, send money, set rate alerts, and even view the currency charts!
The question of what to bring along on your trip is solved by PackPoint. The app provides you with a list of things you'll be needing for your trip.
You need only to provide information about your travel destination, duration of stay, type of trip, and the activities you hope to engage in during your stay. The app combines this information with weather forecasts and gives you a list of things to bring along.
This app makes your planning easy and fun. It offers free access to over 1000 travel guides created by professionals, for cities around the world.
Also, it helps you navigate easily locations based on your itinerary. You can even access your maps offline, purchase tour tickets using the app, and see up-to-date opening hours of tourist attraction sites you've targeted on your trip.
There's no need to start memorizing emergency numbers on your trip. TripWhistle does that for you! The app offers a single touch to get the help you need in case of emergencies.
It has the emergency numbers of over 196 countries and shows your exact location in latitude and longitude. You can also share your exact locations with your loved ones using the app.
With LocalEats, you can find the nearest restaurant, peruse their menu, and make reservations, all with a few clicks!
The best part is that it shows you only places that have good ratings and reviews, so you don't waste your time or money.
Essentially, planning a vacation can be quite strenuous if you don't have the right information. Here, you have it, so have fun. Enjoy your holidays and make memories that will last a lifetime.