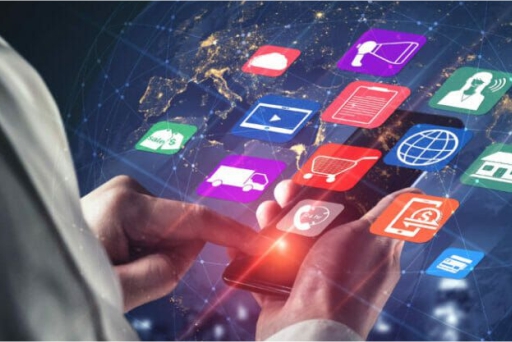 Our world today is largely digital. Since the beginning of the industrial age, man has pushed the boundaries of technological and electronic possibilities to improve the state and standard of living. Almost everyone today depends on the internet and electronic devices to get even the smallest tasks done.
However, this dependency also implies that every day, hundreds and even thousands of digital products are created and launched.  Understanding the numerous possibilities attached to this occurrence makes a huge difference in your ability to enhance the growth of your business.
What is a digital product?
Like the name implies, digital products is a term that refers to any product that doesn't have a physical form and is sold online. Most digital products are software enabled and are usually used online. Digital products range from PDF materials to mobile apps and website templates. Like every other product, a digital product is designed to help people solve a problem or accomplish something. Whether it is to provide information or make online services more accessible, digital products make it easier to get things done.
The diversity of the online space allows for so many possibilities which in turn results in the existence of diverse digital products. There are the various types of digital products – guides, software, mobile applications, videos, e-books etc. But for the purpose of this article, our focus would be on software and mobile applications.
Our lives today depend on the existence of softwares to run smoothly. Electronic and smart devices from mobile phones to laptops depend on some kind of software to function efficiently. If you use the internet a lot then softwares is common to you. We see them as plugins, app extensions and updates for products. Research shows that "28% of all online sales are software applications."
Apart from how big it is, the software industry continues to grow and evolve thus unleashing depths of possibilities and opportunities for everyone. Of all digital products, you can consider software as the most important and resourceful of them all.
Definition of digital product management
Digital product management is a term best used to describe the process of monitoring the development process of a digital product majorly (websites and online platforms, apps and tools) from its idea stage till the launch stage where the target user can relate and interact with the product and beyond. The scope of digital product management revolves around building and creating digital products that provide maximum satisfaction to consumers through access to feedback from users and constant improvement of the digital product.
In previous times, the emphasis of digital product management was on functionality, safety, and stability of the product. However, that has evolved into something that is more consumer conscious. Now, digital product managers are more concerned with how consumers relate with their products. Hence they spend more time monitoring feedback and making changes or creating products that attend to the pain points and demands of consumers. In our world today, the success of a digital product is determined by how much satisfaction it brings to users/consumers in respect to the needs and demands of the market.
Roles/responsibilities of a digital product manager
Depending on the kind and size of the product, the responsibilities of a digital product manager might vary. However, the responsibilities of a digital product manager provides a form of balance to the various sections and teams involved in building a product. Depending on the size of the organization involved, a digital product manager might have to also play the role of a product owner and project manager. Nevertheless, here are the roles of a digital product manager.
A digital product manager,
Defines and outlines clear visions, goals and objectives for the product.
Defines determinants of success and monitors the growth and evolution of the product.
Studies and learns about the needs of consumers and takes decisions and steps to meet them.
Makes market research and studies available or possible competition.
Works towards reaching out to target consumers and boosting the visibility of the product through effective marketing strategies.
Makes efforts to align team members and stakeholders to the vision for the product.
Defines product features and abilities.
Creates an environment that sponsors independent decision-making and teamwork.
The responsibilities of a digital product manager go beyond the above but they form the basic roles that you will find every product manager playing. Nevertheless, the varying factors that decide the job of a product manager are the kind of product and the organization involved.
Stages of digital product management
There are seven stages involved in digital product management.
Market research & user research: Although all phases of product management are vital, market and user research plays an important role in the success of any product. Since every product is created to satisfy the demands of its target customer, market research forms the foundation on which a product is created and designed.
Market research provides valuable insight that helps the digital product manager and his team better understand the pain points and needs of the user. Access to such crucial information about potential customers helps the team make detailed and accurate decisions during the process of creation and product design. Market research also enables the digital product manager and his team to get familiar with potential risks and current market competition.Market research is extremely crucial because it prevents the team from building a product that the market does not need or creating a product that does not satisfy the pain points of customers and users. The phase of market research is for the digital product manager to gather as much data as possible to understand the needs of the user. This range from identifying demographics and creating user personas to better understand the customer. It is important as a product manager to learn that market and user research isn't really just a phase but also a process that must continue as long as the project exist.
Idea Management: Idea management is another vital phase of product management. Most times, before or during the market/user research, there is already an existing idea of how the product solution will look like. However, depending on the results of the market research and customer feedback, that idea might remain useful or become obsolete. The concept of idea management is creating, editing and making changes to the idea of the solution to fit and counter the needs of the potential customer.
That is, ensuring that the features or design of your digital products can solve the problems of your intended users. Idea management is a continuous process that is strengthened by consistent product discovery. This is why every digital product manager must use user feedback to continually develop and improve their products. Idea management enables you to explore numerous possibilities and ensure that your product remains relevant.
Technical specifications: One of the things market and user research helps accomplish is that it provides the product manager with insights needed to push the product development forward. The ideas gotten from the research helps the team to define the technical requirements in respect to the needs of the market. These technical requirements are then translated into user stories and personas. Defining technical specifications for a digital product is usually done with the UX designer who helps to create features, and then build prototypes of the digital product.
Roadmapping: The essence of roadmapping is to clearly define the vision and objective of the organization, make detailed decisions and plan effectively. The roadmap is usually short and precise. Roadmapping helps you decide which feature to implement first and other important decisions. It is advised that you focus on vision, objectives and business strategies instead of core features of the product. This goes a long way to help you understand the direction of the product. Roadmapping is also easier with market research and continuous product discovery. With that, you can make detailed plans that will help you as the product manager to make decisions and build carefully.
Prioritization: After making technical requirements and building roadmaps, the next step to take is prioritization. Prioritization simply involves analyzing the ideas and features of the product and deciding which should be implemented and when. There are a truckload of techniques and tools that you can use to achieve that during prioritization however, whatever decision you make will be influenced by the product stage and its lifecycle, market/user research and continuous product discovery.
During prioritization you must consider the opinions of team members and more importantly stakeholders. This is where soft skills such as listening and empathy come in. although you cannot satisfy everyone, you must ensure that the voices and opinions of both team members and stakeholders are heard and considered during prioritization,
Product development: After thorough road mapping, market research prioritization, then the product development phase can begin. In this phase, the developers become key players as the back and front end development of the product takes place. While the product is built, testing and quality software assurance are also carried out simultaneously. This helps enhance faster release cycles and avoid delays.
Product release and customer feedback collection: This phase comes after the development and testing of the product. Once your product is ready, you are ready to launch. In preparing for the product launch, it is important that your team goes all out in putting the word out and marketing. Everything from social media marketing to email marketing or in app notifications can be very resourceful marketing techniques that will get as many people as you need aware of the product. Ensuring that as much people get a whiff of what you and your team are building is critical to the launch of the product. After the launch, your focus should be on using customer feedback and user feedback to scale up and improve further prioritization.
Agile sprints in digital product management.
A sprint is defined as a period of time that varies from one to four weeks dedicated by the team to defining and working on a specific functionality before release. Agile sprints provide the team with the opportunity to create new developments within a shorter period of time, and assess them. The goal is usually to get new improvements and make them available to users as fast as possible. Sprints begin with an agile sprint planning meeting. Here, the goals, objectives, responsibilities of each team member and deadlines of the sprint are determined along with metrics to measure each goal. Sprints for product managers means that new functions and features are made available to users and consumers at a faster rate than the traditional product management methods.
The goal is to beat time and get more done. Since agile sprints involve collaborative efforts, it means that all hands must be on deck for the sake of each sprint. Everyone from product owners, to scrum masters, UI/UX designers and the development team must participate in order for the best product to get into the hands of the consumer.
One of the advantages of agile sprints is that they speed up development and make prioritization easier. Since sprints are about getting functionalities out as fast as possible, it becomes easier to focus on priorities and prune out unnecessary functions. At the end of the day, only essential features are left and integrated into the product. Agile sprints also help product managers turn feedback into requirements through frequent assessments and evaluation. This in turn boosts communication and aids productivity within the involved teams.
Best practices for implementing a successful digital product strategy
There are certain things to bear in mind to ensure the implementation of a successful digital product strategy.
Agile and iterative development.
One of the most effective strategies for successful product development is agile development based on user feedback. This is usually achieved through sprints. These sprints focus on a specific functionality, builds and ships them to users and then user behaviors are studied. Since sprints release a little portion of the complete product, it provides the opportunities for product managers to study the responses of users and even convert feedback into requirements.
In product management, it is quite easy to get carried away with the generation of new ideas that you sometimes forget the most important factor in the development of a product; the user. It is important as a product manager that your team members prioritize the needs and demands of the user or customer. Failing to do that will make you build a product that is unwanted because it doesn't address the pain points of the users.
Through user feedback, your team must focus on creating or tweaking features to meet present needs.  Paying attention to user feedback will help create the best layout or design for the product, sponsor feature navigation, awesome usability experience and interface intuitiveness.  Doing such will help improve customer management. This is the reason why building a user-centric product will succeed faster and better than a product designed to convert sales and achieve business goals.
Prioritize marketing channels based on converting and response success.
Another very effective strategy for supporting product development is sticking to marketing that works for your product. One of the many facts that you will discover during market research is that your potential user/customer is located in various niches. You will also find out that your potential customer is located in larger quantities in a specific niche too. It is alright to experiment with different marketing strategies but once you find out that there are more results from one channel, it is advised that you intensify marketing in that specific channel and reduce in others. Continue to experiment with other marketing channels and strategies as you study user behavior and response but stick with what works best.
Encourage and participate in cross-product collaboration to fill knowledge gaps and boost visibility.
For organizations with various digital products, cross-product collaboration is an effective way to ensure product success. Apart from the fact that it fuels visibility, it also helps users to easily access these products without having to even search for them. This also allows the product managers of each of those to exchange data, study user behavior, experiment and implement new strategies on the product.
Prioritize time-bound outcomes over outputs.
As a product manager, one of the best methods to sponsor individual accountability and productivity especially over large teams or cross-functionally independent teams and units, is to prioritize time-bound outcomes. This can be difficult in certain situations especially when the employees or team members do not answer directly to you. Digital product managers learn early enough that certain results actually take time to achieve.  You must learn to watch, participate and enjoy the process.
Building something valuable and viable takes time, energy and resources. Ensuring that your product is successful is a process that will take time. Hence hiring a great product manager that can learn and adapt quickly could be the difference between success and failure. You can access the best  product management services here, speak to a consultant and gain guidance on how to build and market your digital products.