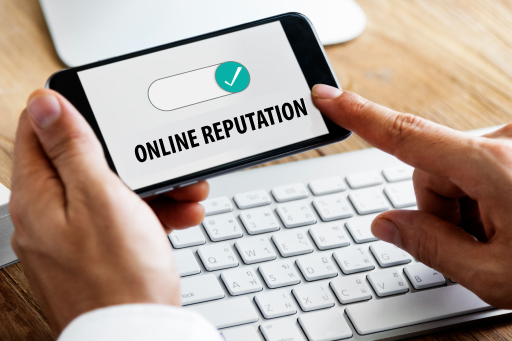 If you're a brand owner with an online presence, people must have some thoughts about what you offer. These opinions they have about your business are what is referred to as your online reputation.
Social media, despite all the benefits it promises to your brand, comes with its potential disadvantages as well. Just as it exposes you to a lot of new customers all over the world, it also bares you to certain people who can slander your brand even without cause.
The way around this is to properly pay attention and manage your online reputation and try as much as you can to prevent any bad PR. But first, what is online reputation management?
Online reputation management (ORM) helps shape or influence the public's perception of a particular product, brand or person by modifying information about them.
Why is it Important to protect your online reputation?
Here are a few compelling reasons why you need to pay attention to your online reputation.
To build credibility: Before most customers purchase a new product or service, they take their time to check the reviews other people have made about the product. Therefore, you must project your brand positively to attract positive reviews.
To increase chances of customer retention: Effective online reputation management (ORM) can help you collect your customer's opinions about your brand and then proceed to improve your marketing strategies and products or service offerings. Doing this would go a long way in helping you improve your digital sales strategies, convert and retain customers.
It helps you to generate the 'right' reviews: Brands with tons of positive reviews and a solid, reputable online presence convert more customers, retain more customers and consequently, generate more profit than brands that have no effective online reputation management system in place.
What are the best techniques used in online reputation management?
Below are a few tested-and-trusted techniques to manage your online reputation:
Have an intimate understanding of your brand: If you hope to develop seamless management of your online reputation, you must have very clearly defined values and beliefs that would decide your online marketing efforts. So, the first question you should ask yourself is: what kind of brand am I trying to build?
Register your brand on popular social media platforms: Endeavour to create an account with your brand name on the major social media platforms. Doing this, apart from helping you reach a wider audience, would prevent other people from making use of your brand name for things unrelated to your brand.
Monitor and encourage reviews online: The truth about online reputation is this: your customers hold a lot of power in shaping how other customers come to view your brand. In other words, your customers could make or break you.  Therefore, it's a tactical online reputation management technique to encourage reviews of your product. Don't be scared of them — not even the negative ones. Ensure you respond to such negative reviews with solutions to help the complainant. Doing this would send a message to the customer that you are committed to helping them.
Build your website: Apart from helping you form a very strong online presence, having your brand website would improve your reputation online. You can also integrate into your website a way for your customers to leave you feedback whenever they engage in your services. Here are other ways a website could help you.
Final words
Managing your online reputation would go a long way in helping you boost your sales and revenues as well as help you convert and retain customers faster. We understand that you may be hooked up with several hassles that come with managing a business.
That's why we at tezza business solutions ltd have developed the perfect combination of experience and tools to help you carry out this process effectively. So, do not hesitate to book a consultation with us today.