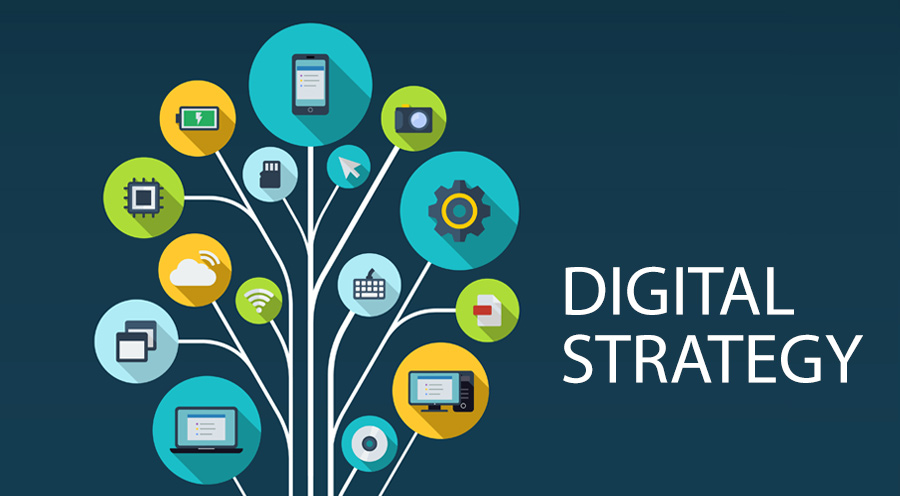 What is A Digital Sales Strategy?
A digital sales strategy is a method by which businesses target their potential customers, grab their attention, and market their products to them—all digitally.
In essence, a digital sales strategy is a customer-centric procedure that takes the customers' wants or needs into consideration. This would help the business determine how they can appeal to a particular customer base and get them to buy their products.
How Does It Work?
Evidently, a DSS runs digitally. Marketing personnel grab their customers' attention through digital media and specific tools and techniques.
Tools & Techniques Used to Run A Digital Sales Strategy.
Social media: As the name implies, every activity is performed digitally.
CRM: Customer Relationship Management is a technology that helps businesses maintain and improve their relationship with their customers and prospective clients. Its major aims are to increase interaction with customers, grow the business, and drive sales.
Data Science: This is a broad field that encompasses making use of algorithms and scientific methods to gain insight into customer behavior. It helps businesses tailor their content and sales strategy to a specific audience.
Also, a collaborative mindset to bridge the gap between sales, marketing, and customers; ensuring that the customers' needs are well accounted for.
Why Your Business Needs A Robust Digital Sales Strategy
Essentially, digital selling is an emerging technology that has proven to be effective over time. Tezza business solutions care about your business's growth, so we have compiled a list of reasons why your business needs a fire-ass sales strategy. Read on!
       1.  It uses social selling
Social selling is the process of using social media platforms in projecting the products a business has to offer.
As of 2018 alone, there were more than 4 billion unique internet users. That's more than half of the world's population already. That's a massive amount of potential customers waiting to be converted.
Due to this, 70% of salespeople that employed social selling as part of their sales strategies outperformed their counterparts by at least 23%. Isn't that enough reason?
      2. It connects marketing with sales
Traditional methods of sale strategy directly go from marketing to sales. Digital sales strategy, on the other hand, takes on a different route by allowing salespeople to share content to drive potential customers' attention and interest in their products.
Moreover, they get to understand the audience's response and reactions to their content using tools like CRM metrics. This helps them understand which strategies are the best to be used.
     3. It's data-driven
In this age and time, the more you know about your customer, the more prospects you have to make sales; the more ways you can tailor your content to reach each of your audiences; and the more exponentially your sales can increase.
This requires a lot of data or a digital footprint on the users' preferences and buying behavior. Hence, digital sales strategy makes use of predictive analytics and data science techniques to uncover the users' habits. Then, they tailor their content to fit that particular audience.
     4.  It's extremely engaging
With the use of social media platforms, salespeople that employ digital sales strategies engage with their customers. They can interact with their customers one-on-one and see their business from their perspectives.
By the way, the mere thought that the internet would be able to gather so many potential customers makes it the perfect platform to project your business properly.
    5.  It improves and drives sales
Digital sales strategies make use of the large user base of the internet and social media to reach a large audience. This translates to more sales and profits for the business. Consequently, if the business is consistent, it improves the chances of successfully converting prospective customers to serial customers.
Moreover, by employing the use of tools like CRM and techniques like data science, digital sellers are better equipped to tailor their content to the premium audience at the appropriate time and to drive good results which would keep you smiling to the bank.
    6.  It's modern
This is the age of information; more than half of the world makes use of the internet and social platforms. Hence, any business that doesn't cash in on this is bound to be left behind in the dust.
By utilizing modern tools, a business sales strategy helps you to make use of this vast amount of prospects to put your business in the limelight and drive sales.
Final words:
Compared with the traditional sales methods, digital sales strategies are more feasible because they bring your customers right to your fingertips. Plus, they have better chances of reaching more people.
Implementing a robust digital sales strategy might be difficult but it's one any modern-day business cannot afford to miss. The benefits outweigh the cost. Reach out to us at Tezza to get you started on a kickass digital sales strategy.