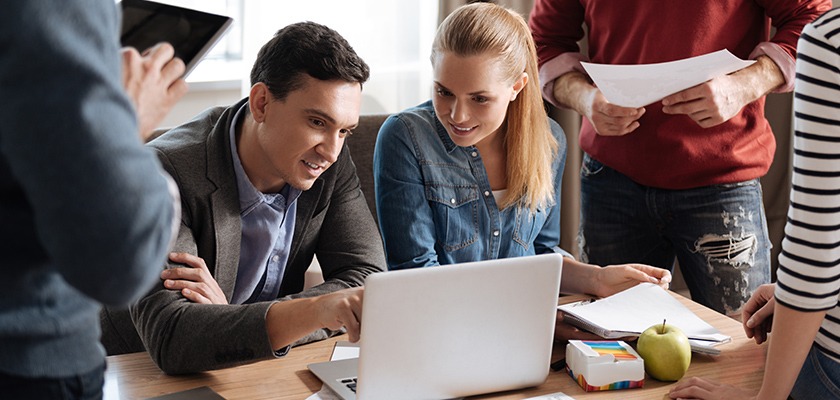 How to Choose the Right Digital Marketing Agency for Your Business
Choosing the right digital marketing agency in Nigeria is crucial to the success of any business in today's internet-driven world. And more and more businesses are reaching the point where they need to outsource their digital marketing. Hence, you need to find one whose offering is closely aligned with your needs.
A digital marketing agency is more than a solution provider – it should be your business growth partner. Numerous digital agencies in recent years have made choosing the right one a difficult task. However, we have curated some tips to help you select the right digital marketing agency in Nigeria. Let's dive in!
Tips on how to select the right digital marketing agency
Know Your Business Goals, Budget, and Desired Outcome
This is the first thing you should do before embarking on finding a digital marketing agency. This will help you communicate your expectation and ensure the expected outcome is in sync with your business objectives. When it comes to budgeting, set aside a modest amount. This is because hiring an agency that charges next to nothing will do your business no good. Don't settle for the cheapest one, rather find a balance between cost and quality. Once you have done these you may proceed with your search by following the tips below:
Website
Most likely the agency will have a website. But is it a reliable one? You will need to thoroughly access the digital marketing agency's website for functionality, neatness, mobile friendliness, and user-friendliness. So, look through their website and online presence, then listen to your instincts. Stick to digital marketing agencies that offer transparency and realistic promises on their website.
Credibility
Credibility is important. Ascertain the agency's credibility. Check social media presence, online review sites, testimonials, and other digital footprints. A credible digital agency will have social proof.
Experience
Based on their informational content and service offerings, do you think they can address your business needs? You can find most information you need about their experience on their website. Also, read case studies of their major clients and how they have helped transform their businesses. Their experience should also encompass solid technical expertise.
Schedule a Meeting/Ask Questions
The above listed are only the basics. Depending on your requirements, you might want to dig deeper. After which you can reach out for a meeting (this is very important) before making a final decision. A digital agency is there to make your workload lighter. So, during the meeting, you should ask all your question and seek clarifications on the aspect of their business process you are not clear about. Note that it's completely normal if you don't understand everything at once. The best thing to do is ask questions. You can schedule a meeting with us by clicking here.
Explore Their Suggestions For Your Business
When you schedule a meeting with a potential digital marketing agency, you want to eliminate any doubt that they are the right partner for you. One thing to consider in this regard is the effort they have put into understanding your business and its associated pain points.
The best digital marketing agencies will take the time to get to know you, your business, and your aims before providing a perfect solution. They will take time to find out more about your audience and their preferences, as well as your competitors, in order to develop an effective marketing strategy. So, if you are not convinced about the feedback or ideas they have for you, don't hesitate to let them know.
Final words
Choosing the right digital partner is crucial to your business growth. The wrong one can negatively affect your bottom line. Meanwhile, hiring a team of digital marketing experts will allow you to focus on other areas of your business that you do best. Follow what we have mentioned above and you will choose the right digital marketing agency.
To schedule a free business meeting with us, kindly visit our website and fill the required information. We will be delighted to talk with you.