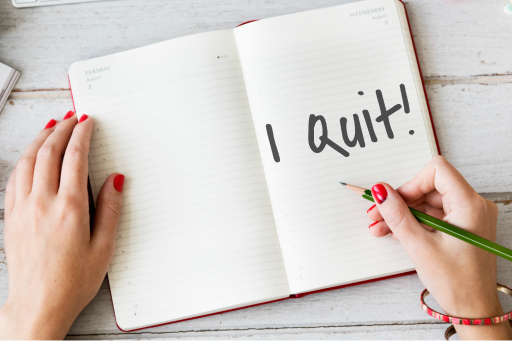 September 16, 2022

admin

0
Periods of uncertainty and change can have tremendous impacts on society and can result in people quitting their jobs. As the global labor market recovers from the disruptive effect of COVID-19 which saw 36% of people stop their jobs, 20% receive partial or no salaries, and 9% change jobs, a new wave of mass resignation is occurring.
What is the great resignation? What does it portend for business owners and companies striving to entrench their market share amidst stifling conditions? And what can forward-thinking companies do to avoid a decline in their talent pool?
What is The Great Resignation?
The Great Resignation, also called Mass Resignation or the Big Quit is an ongoing phenomenon that involves employees voluntarily leaving their jobs in droves. This phenomenon started around early 2021, during the early stages of the COVID-19 pandemic due to a host of reasons.
First was the perceived underappreciation felt by essential workers (those who worked at hospitals, grocery retail stores, and restaurants) who believed they were not receiving adequate compensation in terms of pay and work conditions for risking their lives ensuring essential services were available to the public. As other jobs became available, a large amount of this category of workers left their jobs for industries with better provisions.
Another factor was the introduction of remote and hybrid work models. The pandemic shutdowns led many companies whose businesses weren't based around manufacturing to shift toward remote work systems. With time, the workforce would realize this model was even more efficient and proffered a win-win solution for both parties. Employers could save on the costs of running an office space while employees could save money and time spent commuting to an office.
Today, though, the great resignation is occasioned by more intriguing factors in addition to these. According to a recent Microsoft survey of over 30,000 employees in 31 countries, more than half (54%) of Generation Z workers and 41% of the entire global workforce are quitting or considering leaving their jobs. This begs the question, why this mass dissatisfaction?
Why The Great Resignation?
Surveys conducted by the Pew Research Center show that low pay (63%), lack of opportunities for advancement (63%), and feelings of disrespect at work (57%)" were the top three reasons employees gave for quitting their jobs. Perhaps more revealing was the statistic that showed that younger adults and those with lower incomes quit at higher rates than older adults and those with higher incomes.
Also, workers who just changed jobs see their current work situation as an improvement over their previous job. And more than half of these workers (56%) say that compared with their last job, they are now earning more money, have more advancement opportunities (53%), have more flexibility to balance work-family responsibilities (53%) and enjoy more flexibility to decide work hours (50%).
In the U.S., more than 4.5 million people quit their job in November 2021 according to the U.S. Bureau of Labor Statistics data with factors like inadequate workplace protections, unfair pay, and a cultural shift in how Americans view work cited as compelling reasons for this mass resignation.
In most parts of Africa, despite the distinct lack of jobs occasioned by a tough, shrinking economy, the trend of workers quitting their jobs in droves is still on the rise. In Kenya, some employees have cited workplace bias, low pay, toxic work environment, and undue pressure as demoralizing factors.
The Nigerian society  is not left out. Struggling to cope with a myriad of socio-economic challenges, a lot of Nigerians are leaving their  jobs – and the country entirely in some instances – for greener pastures.
These factors, coupled with other contributory factors like toxic work cultures, job insecurity and non-recognition of hard work, have resulted in mass resignations rocking numerous Nigerian companies as employers grapple to fill crucial positions that impact overall business productivity. HR managers across various institutions revealed that they have processed a large number of resignation letters within the past two months, most of which are due to employees leaving the country.
From the healthcare sector to the education and finance sector, there's almost no industry left out of this upheaval. However, the case seems to get worse in the finance sector where a large number of Nigerian banks have been hit by an exodus of tech talent.
These departures, occurring mostly in software engineering departments, are affecting digital banking services and causing a massive strain on general banking activities. Findings reveal that hundreds of software engineers, since the beginning of this year, have secured attractive offers abroad; primarily in Canada, the U.S, and the U.K.
With many skilled workers seeking to migrate in search of greener pastures, it is expected that this talent pool drainage may not be ending anytime soon unless drastic measures are implemented to boost employee satisfaction and retention. So, what is your organization doing in this regard?
How Companies Can Encourage High Talent Retention
While there is no quick fix for the Great Resignation, employers must be more open-minded about exploring new approaches to reduce high attrition rates. Improving compensation packages is a nice place to start, but isn't enough. Companies should also focus on enhancing fairness, and flexibility as well as imbibing healthy work cultures to ensure employees feel valued and respected. Other ways to retain talents include the following:
Making your employees feel appreciated starts by listening to them before they decide to leave. It is commonplace for employers to set the rules and do the talking. But to foster a progressive organization and attract top talents, you must strive to listen as well. Understand your employees from an individual point of view. How they are faring, what motivates them to stay loyal to a company, what they are unsatisfied with, and areas you can improve upon. With this knowledge, you are better armed with the insights to provide proper support. This way, you not only boost employee productivity but also gain their respect. It is more likely people would want to remain in a job that addresses their concerns.
Endeavor to be proactive about your employees' needs. Identify burnout risk factors such as work stress and heavy workloads early enough and display enough consideration to prevent these. You can encourage your staff to utilize their leave periods and set boundaries on their working hours. Promote flexible working through remote work options. Of course, remote working may not be feasible in some industries. In this case, you can suggest a hybrid work model or offer more flexibility with working hours.
Don't underestimate the importance of positive mental health and general well-being in boosting retention rates. This can be done through the implementation of mental health programs and caring for their physical well-being through the promotion of a healthier workplace lifestyle.
Also, their financial well-being should not be left out; endeavor to provide better compensation, bonuses, as well as innovative money-saving schemes. Talking about compensation, a large number of exiting employees often cite this particular factor as the primary reason for resigning and it goes without saying that workplace reward and recognition are underappreciated parts of employee retention. Reward may come in different forms – a bumper salary, paid vacation, flexible working options, personalized gifts, shopping vouchers, or attractive bonuses. You could also recognize outstanding employees with awards, promotions, public praise, or even a mini celebration. These are immense ways to enhance workforce productivity.
Another way to manage your talent pool lies in providing opportunities for professional development. People are more likely to stick to companies that invest in their personal and professional growth. So, strive to develop strategies for employees to acquire new skills.. You can do this in diverse ways. For instance, you can provide access to eLearning portals and register your staff for training, seminars, and conferences. You can also offer high-performing staff more responsibilities, perhaps a chance to lead a project or try something new. Remember, investing in your workforce and supporting their development will also benefit the business.
Finally, while you can take commendable steps to provide an enabling work environment for your employees, you are limited in your ability to prevent people who want to leave from leaving. As such, your best option would be to drive partnerships with a professional staff augmentation company to help you fill vacant IT positions swiftly and efficiently.
This way, you save time and resources, while reducing the risk associated with hiring wrong. When deciding on a staff augmentation partner, consider their expertise, transparency, knowledge of the market, and existing client reviews. These would help you make the right decision to ensure that exiting employees are adequately replaced.