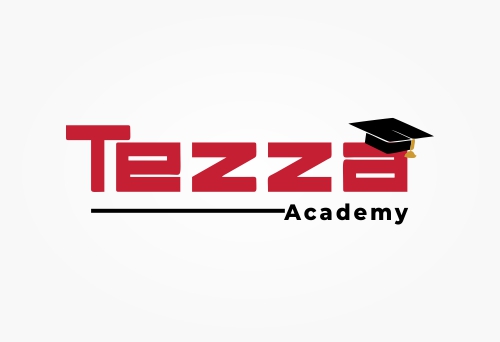 In a bid to unearth and groom promising tech talents, renowned technology consultancy company, Tezza Business Solutions has announced the roll-out of its innovative training institute, Tezza Academy.
The academy, which recently accepted candidates for its second cohort, seeks to expose qualified individuals to practical training and projects while furnishing them with the requisite knowledge to build a thriving career in Software Development, Test Engineering, Product Expertise and Customer Experience within 3-4 months.
Successful applicants will be offered a monthly stipend, feeding, internet, laundry, and gym access as well as accommodation at the company's luxurious apartment in Magodo, Lagos state at no cost. They are also guaranteed job placements with the company upon completion of the program. The program is open to smart, growth-focused individuals with strong problem-solving and communication skills ready to gain credible work experience in an immersive environment.
Explaining the rationale behind the establishment of the academy, Jide Modele, Managing Director, Tezza Business Solutions, noted that the academy was conceived to fill the existing talent demand occasioned by a buoyant tech ecosystem by equipping competent individuals with the knowledge and character needed to excel in the industry while cushioning the accompanying financial commitments.
He said, "We want to mitigate the financial barriers associated with building a tech career while moulding impressive consultants that would meet the needs of our clients. We understand the unfriendly nature of the country's economy has made it quite grueling for a lot of people who possess the right mindset, hunger, and excellence to afford the requisite resources to build a career in tech and this has informed the establishment of Tezza Academy."
"Tezza Academy is committed to supporting and promoting a welcoming, inclusive and sustainable learning environment that caters to every need of our interns while ensuring a seamless, worthwhile career progression for them."
Individuals who desire to be part of the program can indicate interest by filling out the application form on the academy's website. As soon as the admission process begins, they would be required to submit a 15-minute video on three thought-provoking topics related to their chosen programs. Successful candidates would subsequently complete a written assessment as well as a panel-based interview before final decisions are revealed.
The essence of Tezza Academy is to foster a collaborative learning environment that empowers interns with the right combination of skills, competency, and experience necessary to meet the high demands of a robust, ever-changing IT sector.
Tezza Business Solutions is a first-class business and IT consultancy company that provides a gamut of technology services to businesses spread across the United States, Nigeria, and Kenya.
Click here to learn more about the academy.