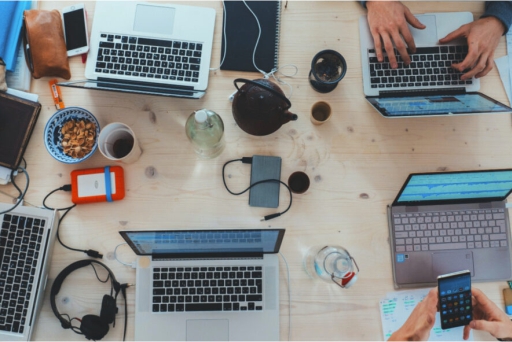 In this era of digital development and information technology, some skills are necessary to stay current and valuable, either as an individual, company, or employer. These skills are known as technical skills or tech skills, as they're commonly known.
All tech skills are valuable. However, some of them have become increasingly important and are now the most demanded tech skills. As an individual and a prospective employee, it is necessary to have these skills to boost your chances of employment and make you a more valuable and prospective candidate.
What are tech skills?
Technical skills or tech skills are the knowledge and capabilities to carry out a certain task – whether physical or digital. They are mostly implemented in areas of mathematics, science, arts, engineering, technology, and finance.
A tech skill is also known as a hard skill; a tangible and working knowledge of certain tools and programs, and the knowledge required to utilize those tools.
Why do you need tech skills?
Why do I need tech skills? What are tech skills for? These questions and others may be weighing on your mind.
Tech skills expand your knowledge, critical thinking, and problem-solving skills.
Every profession has the required skillset and knowledge. However, a tech skill will give you more leverage over others.
Possessing tech skills will improve your efficiency and make you more employable.
Possessing a technical skill is good, but what boosts your chances is to have a tech skill that is in demand by employers. With that being said, which tech skills are most in demand?
Top 7 tech skills in demand
Several technical skills are highly sought after by employers. Depending on the company, they may be sought after individually or collectively. Here are the seven most prevalent of them.
 1. Programming/Web and Application Development: Programming is simply writing a set of instructions (code) in a language that the computer understands (programming language) for the computer to carry out a specific task.
Web development is the process of creating, constructing, and maintaining a website or web application that resides on the internet. Application development is the process of creating a mobile application that can run on a mobile phone, tablet, or laptop.
Common skills under Programming, Web and Application Development include Coding, Full Stack Web Design, and UI/UX design.
 2. Digital Business Analysis: This is one of the top 10 tech skills in high demand. It involves the examination and review of a company's online impact.
Digital Business Analysis deals with the review of a business's performance and seeking opportunities for it to grow over a range of different digital platforms.
It entails the analysis and reports on data gathered from digital sites, making recommendations based on the results of the data analysis, and identifying new opportunities in other digital platforms.
 3. Software Testing: Software testing is the process of examining and verifying that a software or application performs as intended. The advantages of testing include preventing bugs, reduction in development costs, and enhancing performance.
This tech skill is highly demanded, especially in web and app development industries. If you're interested in learning Software Testing, Tezza Business Solutions is organizing a software testing training for newbies who want to delve into the testing field as well as those seeking to upscale their skill. Visit this link to learn more about how to be part of this excellent program.
 4. Digital Design and Data Visualisation: Digital design is any type or form of design that appears in a digital format on a digital platform. It involves all elements that can appear digitally, ranging from still designs to animation and 3D.
It also involves the optimization of these designs for all digital devices to make them responsive and enhance user interaction and experience. A lot of designing falls under digital design, including UX (user experience) design, Frontend web design, product design, etc.
Data Visualisation is the process of converting highly complex data into a graphical form that is easy to understand and appealing to the eyes. It involves a delicate balance between the functionality and the beauty of the graphic representation of the information.
 5. Digital Project Management: This is the process of managing and supervising an online project from start to finish usually within financial and personnel constraints. It involves planning, managing, recording, reviewing, and measuring the results using product management software.
 6. Digital Marketing: Another top tech skill in demand is digital marketing. It is the advertisement and promotion of various brands, products, and services through the use of online and digital platforms.
It encompasses components such as Search Engine Optimisation (SEO), Social Media Marketing, Search Engine Marketing (SEM), and Content Marketing.
 7. Data Science: Data Science is also one of the most demanded tech skills. It is a combination of multiple fields of study such as statistics, data analysis, and artificial intelligence to extract information and insight from data gathered from different sources.
The insight and information extracted from these data are then applied to businesses to make better products, deliver better services and make better decisions for the growth and development of the business.
Other top-paying tech skills which are in high demand include Digital Product Management, Technical Writing, Database Management, and Systems Analysis.
For further inquiries, don't hesitate to reach out to us.